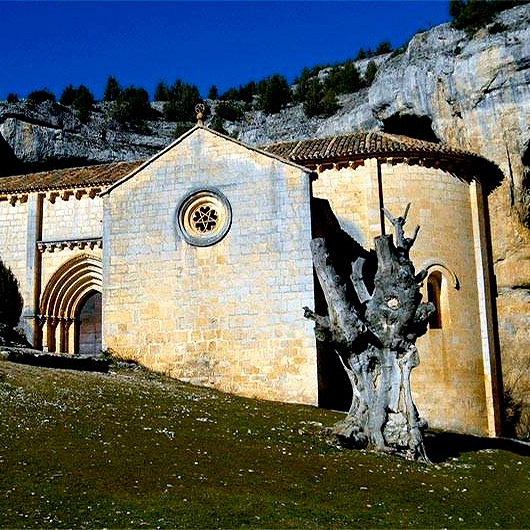 Cañón del Río Lobos
a 9Km.
Axis of Natural Park of the River Lobos where the vultures are the kings of the air. La Casa del Parque in Ucero, and location of the Templar church of San Bartolo and Cueva Grande are charismatic. There are parking, road and path.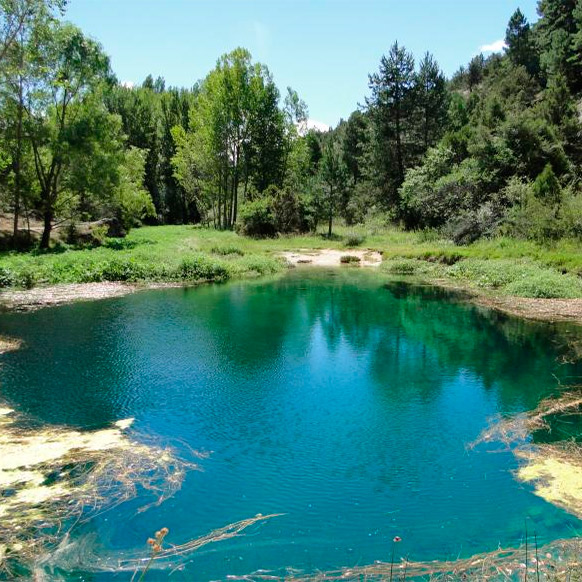 Monumento Natural La Fuentona
a 19Km.
At the end of the Gorge of Abión is it's the birth of La Fuentona guarded by vultures and other raptors, surrounded by a pine and some juniper and oak. It is Natural Monument and you cannot have a bath in it. The best access is by Muriel de la Fuente.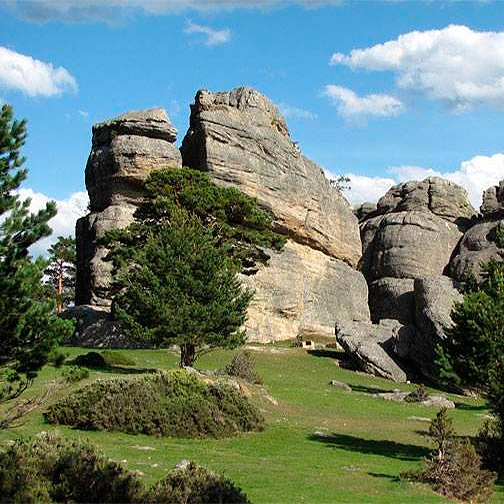 Castroviejo
a 21Km.
Among Dueruelo de la Sierra and the Peacks of Urbión where the Duero is born, there is the rocky landscape of Castroviejo, the Enchanted City of Soria which reminds the city of Cuenca. The pine views from the lookout are outstanding. There are picnic tabl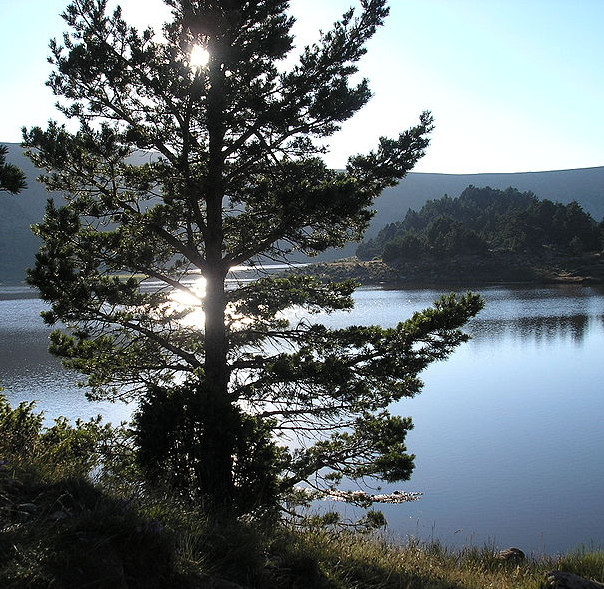 Lagunas de Neila
a 24Km.
Impressive set of glacial lakes in an environment that will surprise you and they have been recognized, with their immediate environment, such as Natural Park.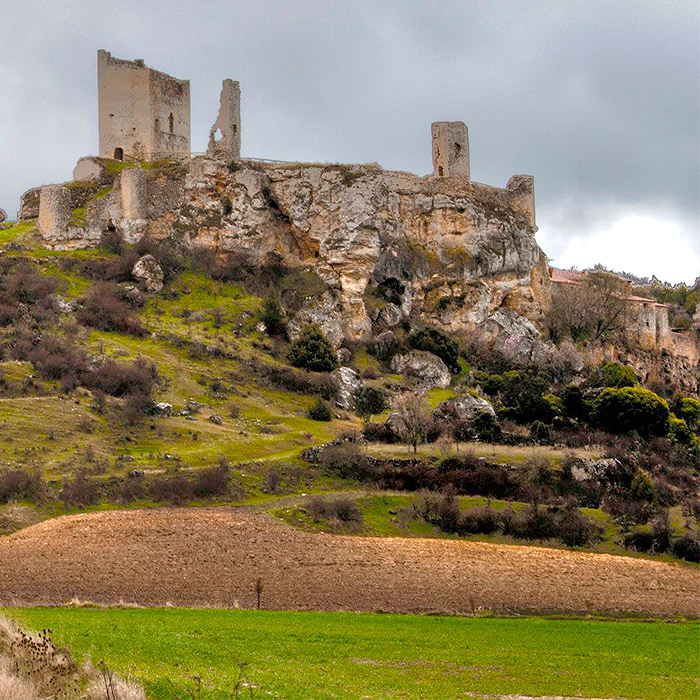 Calatañazor
a 24Km.
A Historical Artistic Group. Medieval town with its medieval flavor through its paving streets, typical houses, castle tower and city walls. So it has been stage in several films, excelling Chimes at Midnight of the great Orson Welles.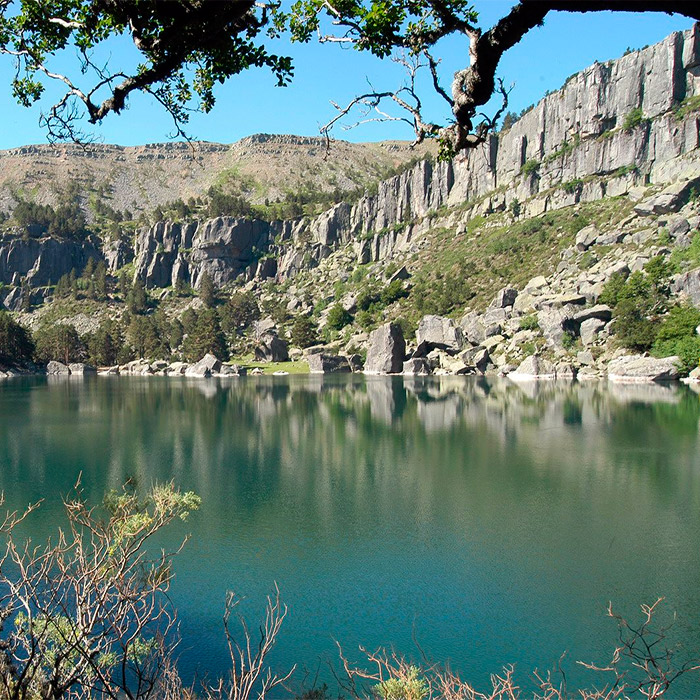 Laguna Negra
a 25Km.
The place belongs to the Natural Park Mountain Chain la Laguna Negra and Glacial Circus of the Urbión, sung by Antonio Machado. Focus of legends and in an idyllic setting of beech, Scots pine and rocks. It is also ZEPA and LIC. Nature everywhere.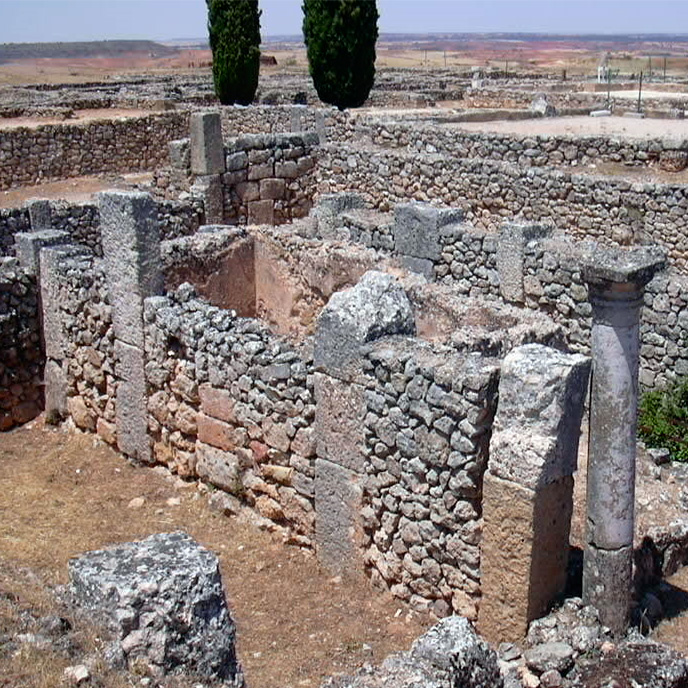 Ciudad Romana de Clunia
a 27Km.
Clunia was Celtiberian first and was after Roman, and in it there are left different archeological remains, including mosaics. Its Interpretation Center, the forum, and above all, the theater stands highlight.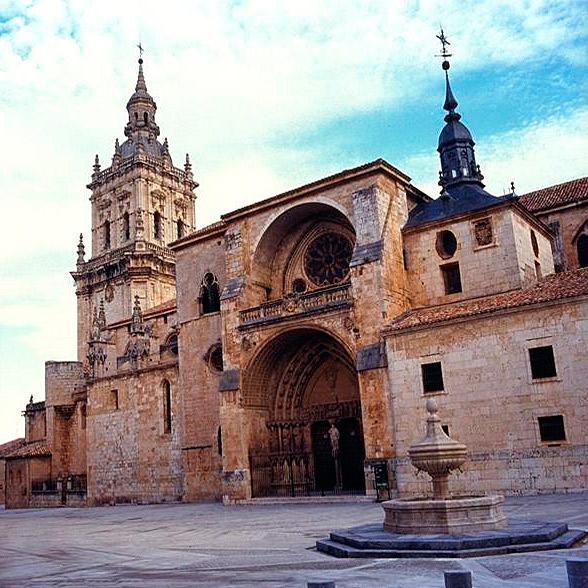 Catedral del Burgo de Osma
a 27Km.
Gothic cathedral with Cistercian influences with Baroque tower and neoclassic added in its monumental Chapel Palafox. Interesting Roman remains. It was built from 1231 Two facades with multiple figures. Cathedral Museum and Gothic cloister.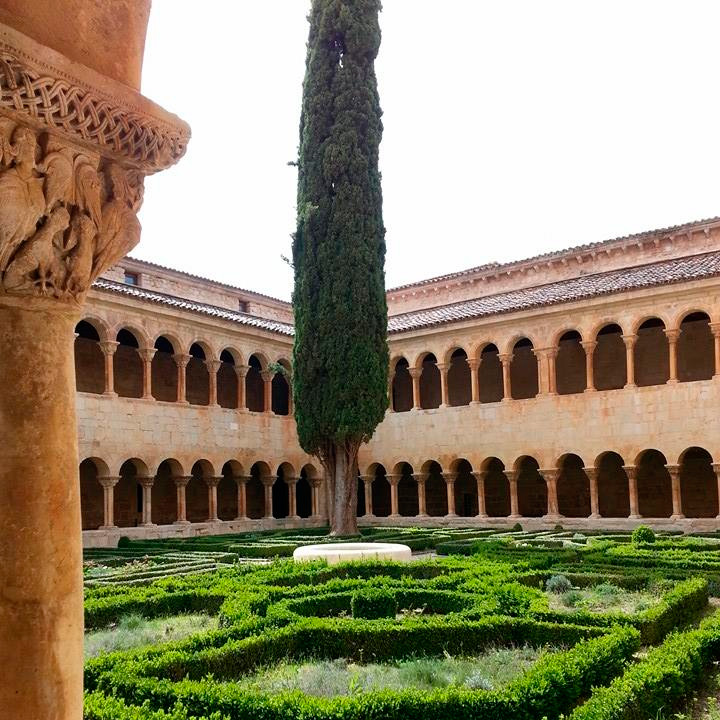 Monasterio de Santo Domingo de Silos
a 34Km.
Its cloister of perfect harmony which invites you to reflection, peace and dreams, while delighting the eye with the jewels of western architecture which is reflected in the capitals of iconography that bears the name of Silos.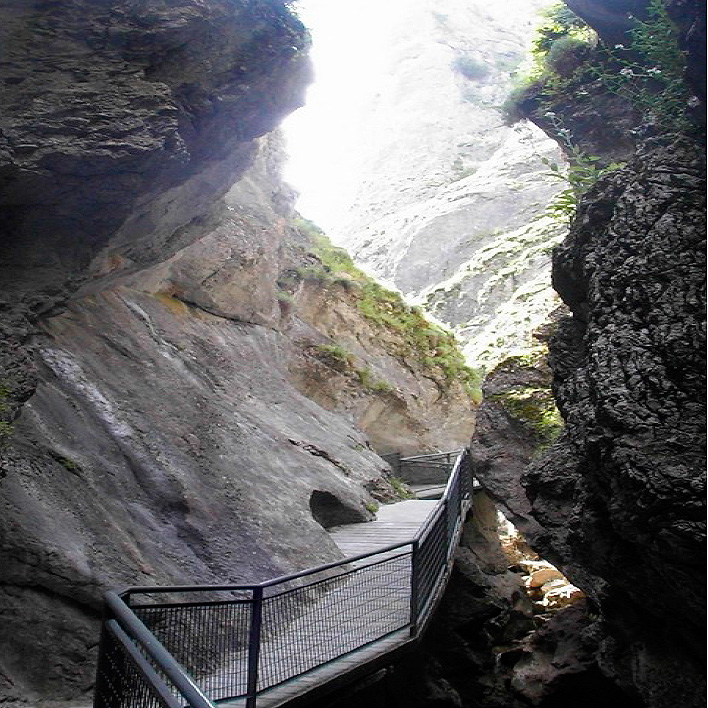 Desfiladero de la Yecla
a 34Km.
If you want to feel part of a rock and go unnoticed among the falling water , come to La Yecla which is between the mountain in a path of 300 meters above the river Mataviejas.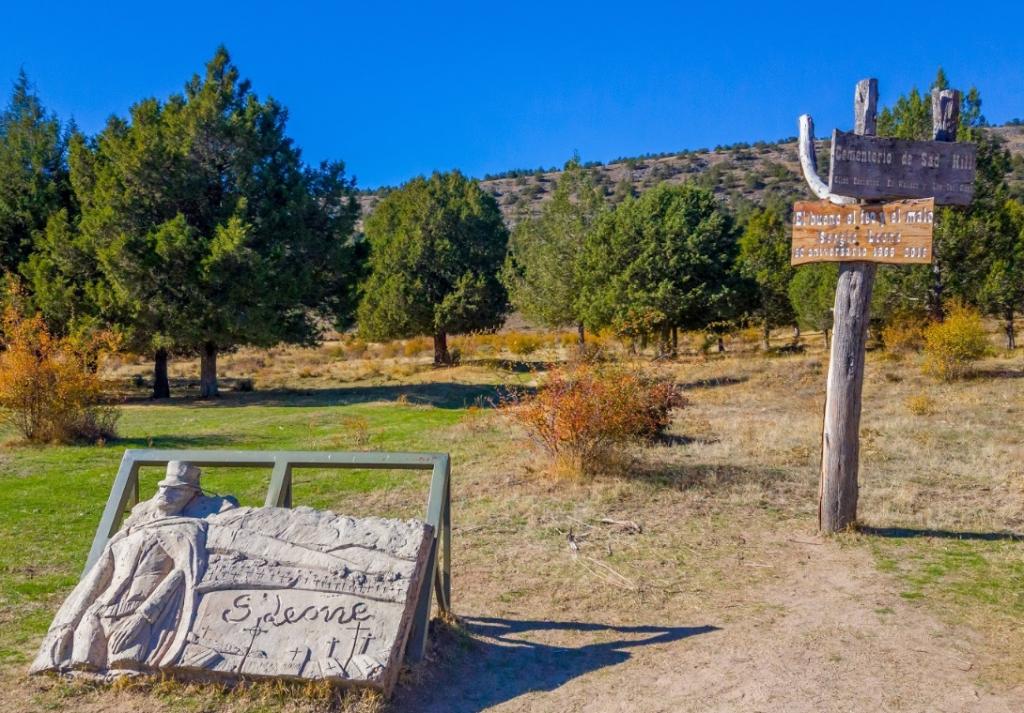 Cementerio de Sad Hill
a 34Km.
El ficticio cementerio militar donde transcurren los últimos momentos de la película EL BUENO, EL FEO Y EL MALO y la secuencia más recordada, el duelo a tres entre Clint Eastwood, Eli Wallach y Lee Van Cleef.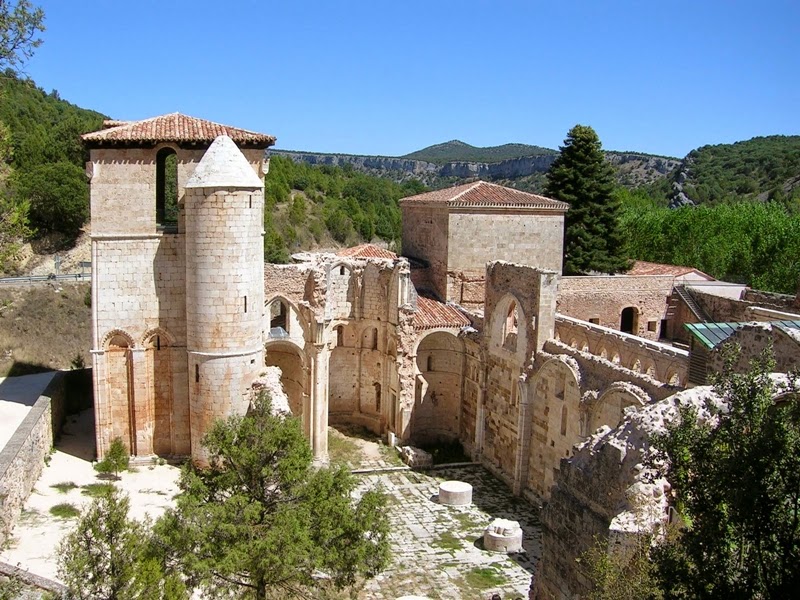 El Monasterio de San Pedro de Arlanza
a 42Km.
Situado a 5 Km. de Hortigüela a orillas del río que le da nombre, era uno de los centros monásticos más importantes del Condado de Castilla. Fundado en el año 912, recibió el apelativo de «cuna de Castilla» y estuvo en funcionamiento hasta la desamortizac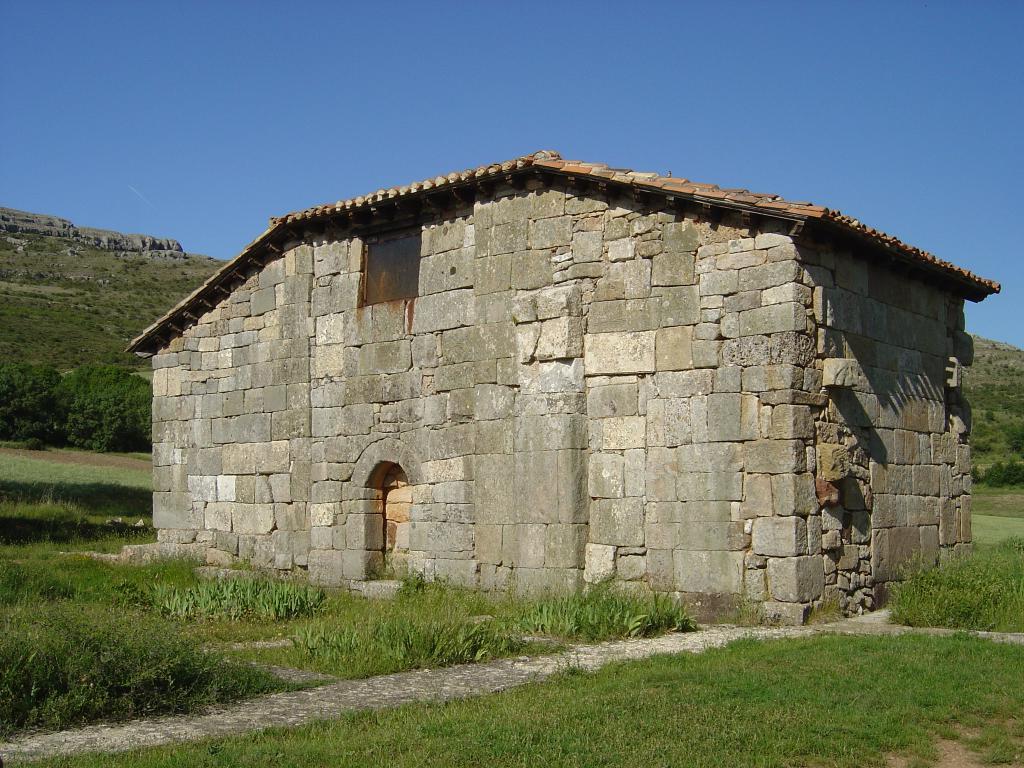 Quintanilla de las Viñas
a 48Km.
En la localidad de Quintanilla de las Viñas, se encuentra una iglesia visigótica del siglo VII, de la que queda la cabecera y parte del crucero. También en esta localidad, pero a unos 3 Km. se encuentra un importante yacimiento de huellas de dinosaurio..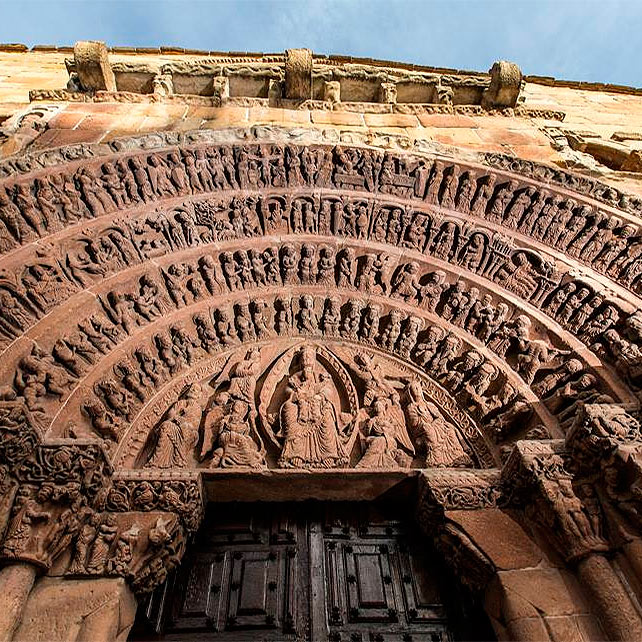 Iglesia de Santo Domingo
a 49Km.
Its Romanesque facade, similar to the Notre Dame´s of Poitiers, is superb with archivolts of images from the New Testament, including the Apoccalypse, and a good figurative eardrum-tetramorfos- Pantocrator. And his rosette has a bestiary in the border.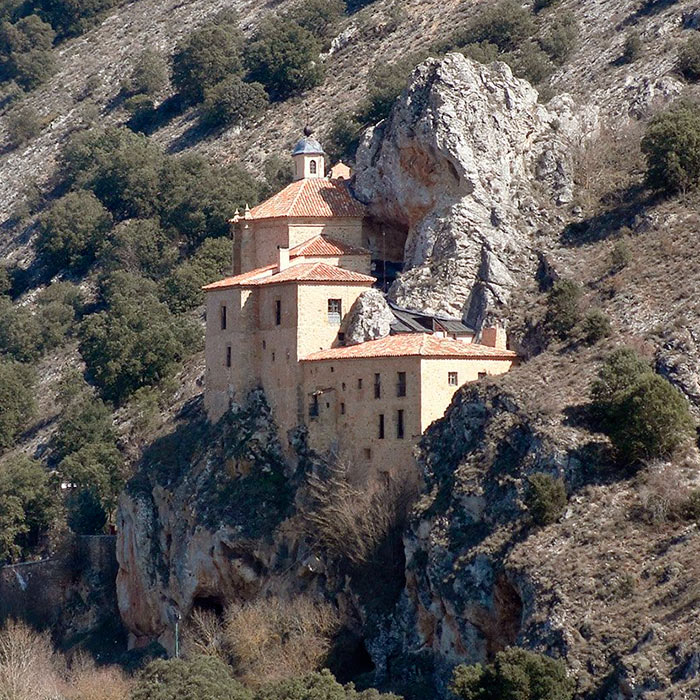 Ermita de San Saturio
a 50Km.
Between San Polo and San Saturio, along the Douro, the most Machadian (from Machado) poetic itinerary of Soria is over here. The chapel, Baroque, fascinates for rising above a cave and hang in the stony hillside of Santa Ana.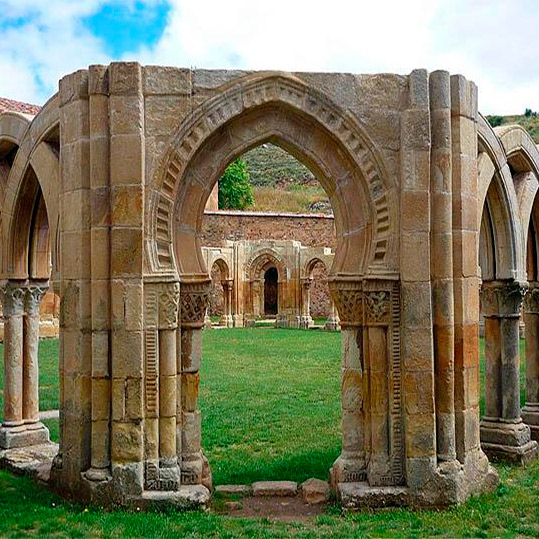 San Juan de Duero
a 50Km.
The cloister is outdoors, roofless. It belonged to a monastery and hospital from San Juan whose church is next door in which two temples of oriental flavor. The intersecting arches are of Moorish influence, unique in Spain.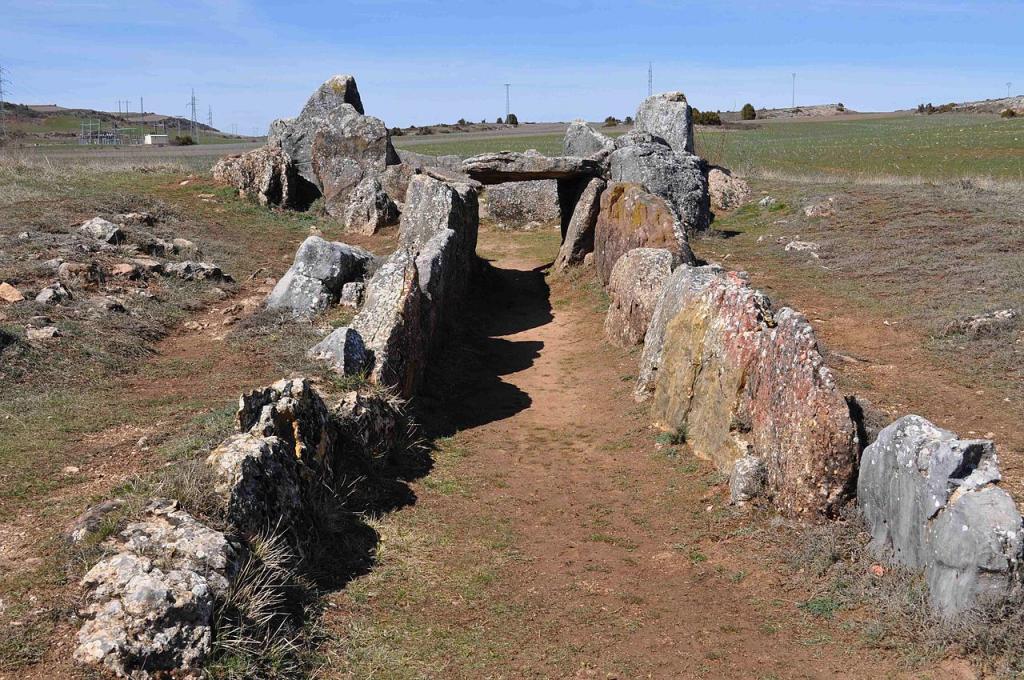 Cubillejo de Lara
a 51Km.
En la localidad de Cubillejo de Lara se encuentra un dolmen (monumento funerario megalítico) de unos 5.000 años.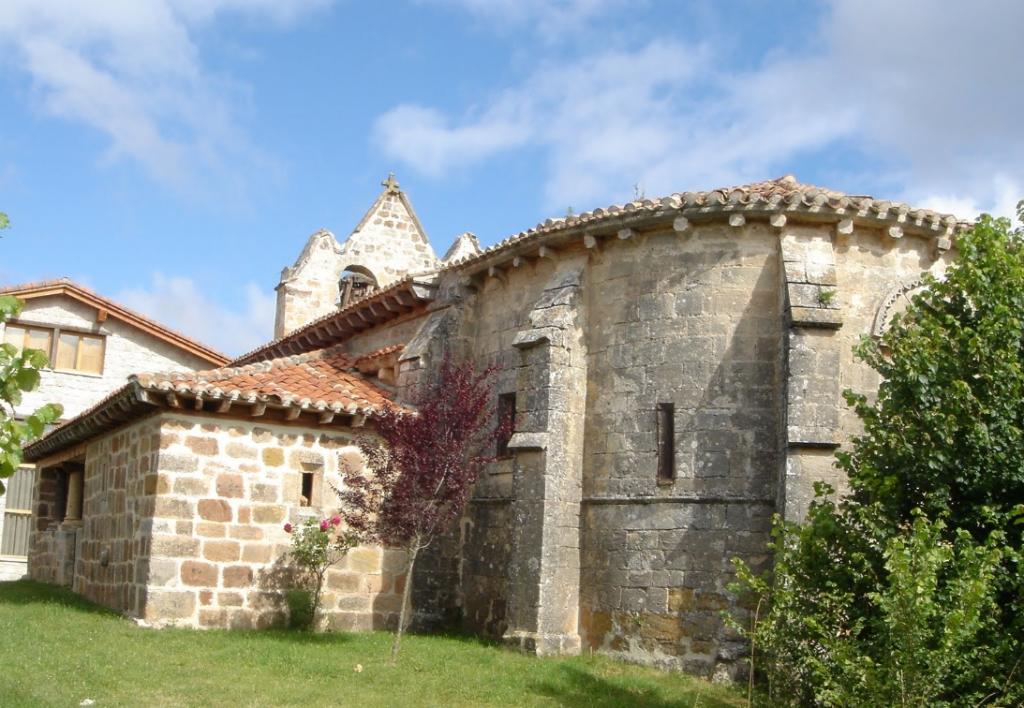 Iglesia Románica - Cubillo del César
a 54Km.
La Iglesia de Nuestra Señora de la Asunción es un primitivo edificio de estilo románico tardío de principios del siglo XIII. Se conserva de ese año la cabecera y la nave aunque, esta última, reformada.